Continue reading
Today Dr. Duke had the world renowned evolutionary psychologist Professor Kevin MacDonald as his guest for the hour. Professor MacDonald explained that the Jewish cultural environment has selected for certain genetically based personality traits over the years, most notably ethnocentrism but also aggression and psychological intensity. He also noted the Jewish tendencies for self-deception and bipolar disorder. These personality traits have given them an advantage within the less ethnocentric and more individualistic European societies and have helped them gain dominance over time.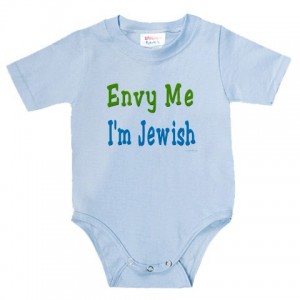 Then along with Dr. Slattery they discuss ways that people can talk about the Jewish problem effectively and get around the massive Zio programming that leads people to shut their ears to criticism of Jews. They agree that Jews are extremely vulnerable, because their hypocrisy on so many issues is glaring and they have become utterly dependent on the self-censorship of the repressed gentile populations they dominate.
This is a foundational show that can enlighten everyone, from the most aware to those still in complete darkness. Please share it widely.
Click here and look for the show dated 5-20-15.
Our show is aired live at 11 am replayed at ET 4pm Eastern and 4am Eastern time.
The German government plans to pay a total of 10 million euros in compensation to an estimated 4,000 surviving World War Two Soviet prisoners for their suffering at the hands of Nazi
Germany
, coalition sources said on Wednesday.
Europe marked the 70th anniversary of the end of the war earlier this month, and the event threw a spotlight on some of the more rarely discussed aspects of the conflict, such as the fate of many millions of prisoners of war.
The sources told Reuters that Chancellor Angela Merkel's conservatives have agreed with their Social Democrat (SPD) partners to set aside the sum in a supplementary budget, with each survivor due to receive 2,500 euros ($2,780).
The suffering of the 5.3 million Soviet prisoners of war, who were held by German forces between 1941 and 1945, was extreme and more than half died. Held in inhumane conditions, many were executed. Others starved or died of disease.
In a speech commemorating the end of the war in early May, German President Joachim Gauck emphasized the responsibility Germany bears for these deaths, and said the cruel fate of the Soviet prisoners had not been fully recognized in Germany.
GERMAN-RUSSIAN TIES UNDER STRAIN
A spokesman for the foreign ministry declined to confirm the plans as they were a matter for the Bundestag lower house but he said he believed they were correct.
"In the view of Foreign Minister (Frank-Walter) Steinmeier, it is a good initiative from the Bundestag which he welcomes and supports," said the spokesman.
Ties between Berlin and Moscow have been under strain since 2013. Western countries, including Germany, accuse
Russia
of direct involvement in the conflict in Ukraine, although Moscow denies this.
Nevertheless, Merkel, a central figure in trying to get a ceasefire implemented in Ukraine, attended a May 10 end of war memorial in Moscow with Russian President Vladimir Putin.
It was unclear whether the compensation affected only survivors in Russia or in other former Soviet states.
The Bundestag must still approve the payment, but given support from both ruling parties and from the opposition Greens, its passage is likely to be smooth.
Germany has paid more than 72 billion euros in damages for crimes committed by the Nazis, but it is difficult to put a figure on the amount paid to the Soviet Union which, as one of the four occupation powers, seized assets such as industrial plants as compensation.
I bought a car, with "paypal protection". 10% deposit, which was $1500. And I had the car checked after I send the deposit from a licensed appraiser. Well it was a complete different car, paypal did not honor the protection, …
Continue reading
Grüner See, literally "Green Lake", is a lake in Styria, Austria, near the town of Tragoss, located at the foot of the snow-capped Hochschwab mountains. During winter, the lake is only 1–2 meter deep and the surrounding area is used as a county park. It is a particular favourite site for hikers. But as the temperature starts rising in spring, the ice and snow on the mountaintops begins to melt and runs down into the basin of land below. The lake swells up to engulf the entire area including the park. During summer, the lake reaches its maximum depth of around 12 meter and is claimed to look the most beautiful at this time.
The lake gets its distinctive green colouring, and the name, from the grass and foliage beneath, and thanks to the fresh snow melt, the ice-cold water is crystal clear clear. The temperature of the lake is rather cold at 4 to 8 °C, yet it's popular among divers who can observe the green meadows in the edge zone of the lake particularly in June when the water is at its highest. The alpine grasses and flowers of the meadow are visible in full bloom under the water. One can even see benches, a bridge and walking trails.
Starting July, the lake starts to recede and by winter, the lake is back to its original size and the park is returned once more to the hikers.
Photo credit
Photo credit
Photo credit
Photo credit
Photo credit
Photo credit
Photo credit
Photo credit
Photo credit
Photo credit
Info in german language
here
and english
here
Come on out and join us at our annual BBQ. True bonds of brotherhood bringing our folk together once again.
  Lets unite Pennsylvania!!
A married restaurant boss has been jailed for 13 years for child sex crimes in Peterborough.
Father-of-five Mohammed Khubaib groomed vulnerable girls by giving them gifts, cigarettes or money before plying them with alcohol.
The 43-year-old, originally from Pakistan, had a "persistent and almost predatory interest" in underage girls, the Old Bailey heard.
He was found guilty of rape for forcing a 14-year-old girl to perform oral sex on him.
The girl, who had been given alcohol, was then "rewarded" with £5, the court was told.
Khubaib was also convicted on nine counts of trafficking for sexual exploitation, involving girls between 12 and 15, from November 2010 and January 2013.
Judge Peter Rook QC sentenced him to 13 years in jail for the rape extended for five years on licence.
For each of the trafficking offences, he was sentenced to either four or two years, all to run concurrently.
He also imposed a sexual harm prevention order and disqualified him from working with children for life.
The judge told Khubaib: "You targeted these young girls because they were vulnerable and you were seeking opportunities for your own sexual gratification.
"You knew these girls wanted alcohol and transport.
"You knew they were young and immature and at their age they didn't know any better.
"No doubt you felt you were untouchable as you took the view there was no risk these girls would ever give evidence about these activities."
Many of Khubaib's victims were at the Old Bailey to see him sentenced.
The judge also praised the girls for giving evidence during the trial, saying they showed "great courage".
The court also heard Khubaib still did not accept his guilt. He had denied any sexual contact with the rape victim.
The judge said: "You showed no remorse, no acknowledgement whatsoever as to the effect of your predatory conduct.
"Society is now far more aware than it was in the past of the serious psychological harm that such behaviour as yours can cause."
Khubaib is the last of 10 men to be convicted following Operation Erle - a multi-agency investigation into child sex crimes in Peterborough.
Four previous cases led to nine male defendants being jailed for 59 offences against 15 girls.
Erle was launched in the wake of the Rotherham and Rochdale child abuse cases.
After the sentencing, Wendi Ogle-Welbourn, of Peterborough City Council, said: "We are pleased with this sentence today as it represents justice for the girls and young women who suffered at the hands of this vicious criminal."
Cambidgeshire Police's Detective Superintendent Gary Ridgway said: "Once again, this represents justice for young people who had the courage to stand up in court and relive some very difficult experiences. Without this, we could not have achieved this result."
Source: Skynews.com
Continue reading
Continue reading